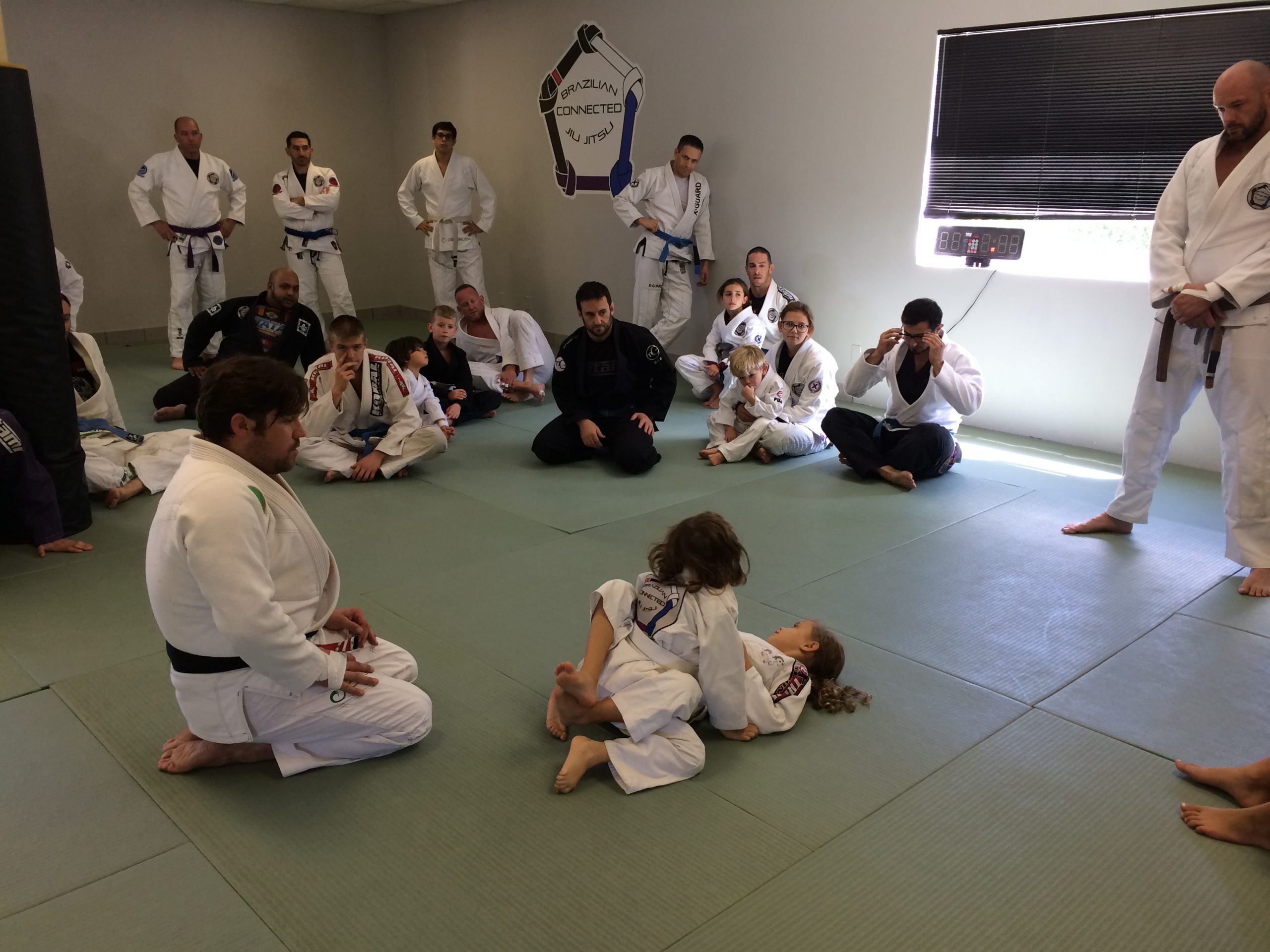 On September 9th at Connected BJJ, the Northern New Jersey Brazilian Jiu-Jitsu community came together in force for a day full of rolling, drilling, learning, eating, and fun, raising $5,547 in support of Tap Cancer Out! I (Jon) had the pleasure of stopping by Connected BJJ and I was amazed at not only by the turnout from the BJJ community, but by the amazing work our volunteer host Laurie did! Kids and adults trained together, all for a great cause (and awesome raffle prizes).
Seven participants actively fundraised, together raising a combined $4,177. Steve Braconi was our top fundraiser with $1,501 raised! For his victory Steve not only took home all the perks for surpassing the $600 milestone (free entry, exclusive Under Armour fundraiser t-shirt, and rashguard/hoodie) but also snagged a free Tap Cancer Out x Inverted Gear Gi.
Dozens of attendees represented many of the area's BJJ schools. A thank you goes out to Casey Van Brookhoven, head instructor at Connected BJJ, for leading the activities for the day, and a special thanks to our volunteer host Laurie Berenson (who also fundraised $899 on her own) for her hard work putting on this event!
Also, many thanks to our sponsors who donated raffle prizes including Inverted Gear, Defense Soap, Arm Bar Soap, Victor Orellana from Seven Evolution Training who donated personal training sessions, and Casey Van Brookhoven who donated two private lessons.
Click here to check out the event's fundraising page
If you're interested in hosting your own Grapplethon to support Tap Cancer Out, head to our Grapplethon homepage to learn more.