Become a Tap Cancer Out

Ambassador!
Amplify Impact, Promote Positivity, and Change the World by becoming a Tap Cancer Out Brand Ambassador!
Since 2011 we've raised and donated more than $2.25 million to our beneficiary organizations, all thanks to the Brazilian Jiu-Jitsu community. The support we've had over the years is tremendous, and now we're ready to mobilize our most dedicated supporters to spread the word that BJJ can truly make a difference in the fight against cancer. If you're passionate about helping mobilize the BJJ community to create change, active on social channels, and are an overwhelmingly positive, generous person, then we want you!

SOCIAL MEDIA CO-CREATION
Create social content with a message that celebrates our cause and inspires our community

APPAREL FEATURES
Rep Tap Cancer Out branded gear (sent to you for free) as often as you can, particularly at BJJ events

WHY DO YOU FIGHT?
Share your personal story of how cancer has affected your life and why you're eager to fight back
GRAPPLETHONS
Organize your own Team Fundraising and/or Grapplethon events to get your school involved

BJJ ACADEMY OUTREACH
Visit schools in your area to promote Tap Cancer Out events, share our mission, and have fun!

EVENT SUPPORT
Support Tap Cancer Out at our events either as a fundraiser, volunteer, or both!
1. Apply
Apply to become a Tap Cancer Out Brand Ambassador by clicking the APPLY HERE button at the top of this page and filling out the application. You must be 18+ to apply. A Skype interview may be required.
2. Learn
Upon acceptance to the program, Ambassadors will be required to attend an online training program which will include approved talking points, do's/don'ts, hashtags, style guides, and a Q & A session.
3. Represent
Represent Tap Cancer Out by sharing relevant content, encouraging fundraising efforts and participation at events, and always be a positive example within the BJJ community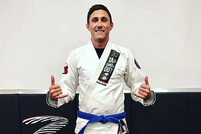 Feature Profile
We'll introduce new Ambassadors to our community across our various social channels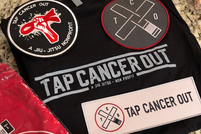 Free Gear
Receive periodic shipments of new and exclusive gear to rep on every BJJ occasion!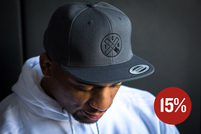 Discounts
15% off all additional apparel purchased directly from TCO as well as a personal code to share w/friends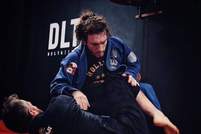 Content Promotion
Your content will be shared, promoted, and featured across TCO social and marketing channels.
Frequently Asked Questions
This is new for 2020 so we've tried to anticipate all the questions you may have. If your question isn't answered here, please email us at ambassador@tapcancerout.org.
How many ambassadors will you be accepting?
It's not defined. However, we'll be doing this in phases, and that will likely be the process indefinitely. This means that we'll only accept a select few each time we onboard a new ambassador group, but there will always be a chance to be accepted into the next group as we'll always be adding ambassadors.
How old do you have to be?
The only age stipulation is that you must be 18 years or older. Any younger than that and there's too many issues with contracts, marketing restrictions, etc.
Is there a belt/experience requirement?
All belts are welcome to apply! We're more interested in ambassadors that are passionate about our cause, active on social media, building their reach and producing great content than we are about accolades. You can be a school owner, a full-time competitor, or just a hobbyist. All experience levels welcome.
Are there fundraising requirements?
As part of the agreement, you'll be required to support our events and cause in some way, shape or form. That could range from competing and volunteering to creating a birthday fundraiser on Facebook or hosting a Grapplethon. Past involvement with the cause is always a plus and the fastest way to get on our radar.