Partner With 

Tap Cancer Out
Tap Cancer Out is seeking partnerships with organizations and brands who are seeking meaningful Corporate Social Responsibility activations within a community of grapplers dedicated to staying active, learning a martial art, and creating an indelible impact in the fight against cancer.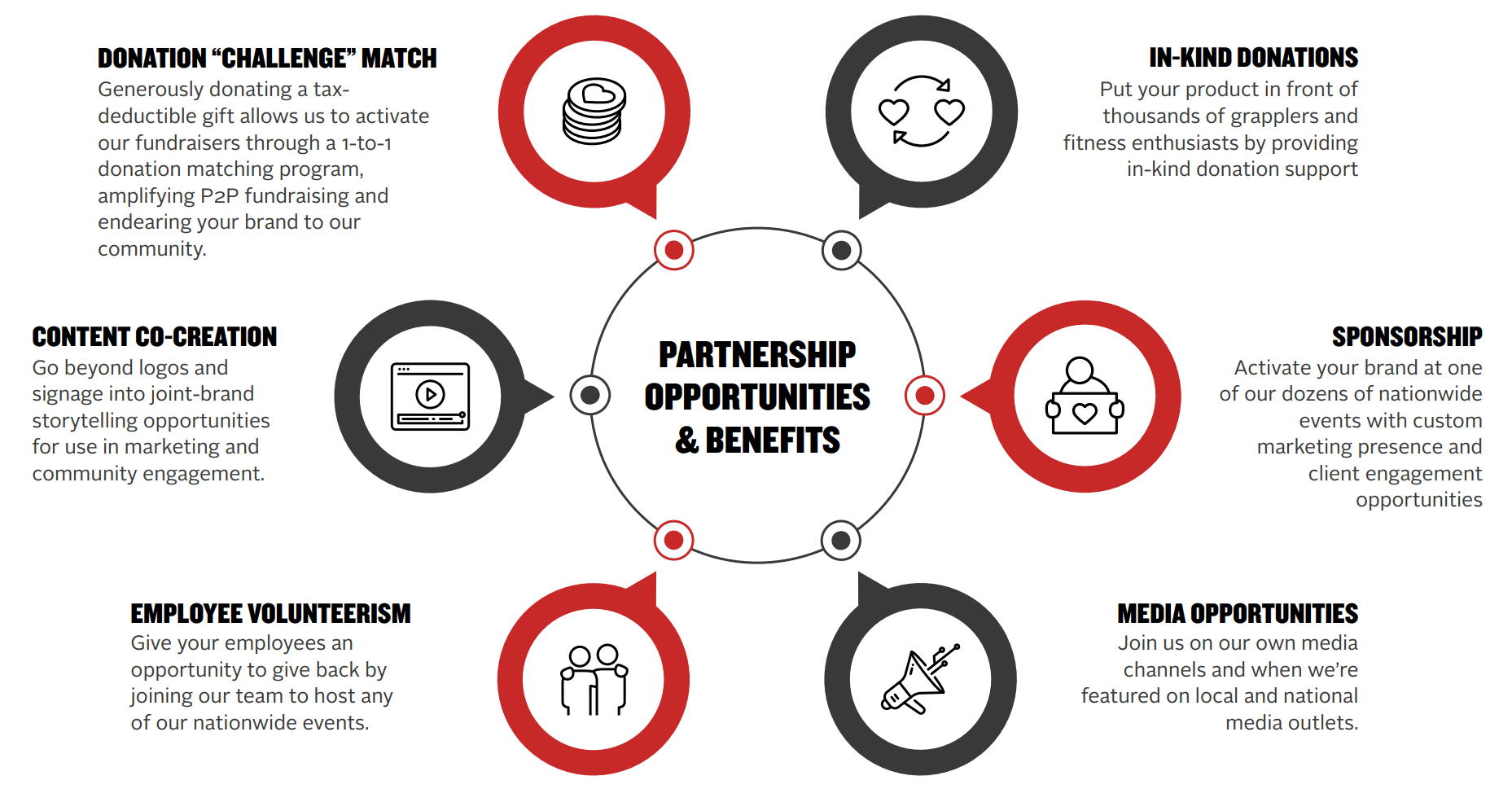 There are a variety of ways that Tap Cancer Out can work with an organization and those details are featured in our Partnership guide. If you are interested in becoming a Tap Cancer Out partner, please fill out the form to the right and we'll share that guide with you and schedule time to connect.
Fill out this short form below and we'll send you our Partnership Guide to spark ideas of how we can Tap Cancer Out together!
By submitting the information above you give Tap Cancer Out permission to send you marketing emails in the future. We will never give your information to third parties and you can unsubscribe at any time.