In March of 2006, Michael Corb, nephew of future Tap Cancer Out Founder Jon Thomas, was born. Only three months later Michael is diagnosed with mixed lineage leukemia. After fighting valiantly, Michael gains his wings in December of that same year. Jon was inspired to do something…to make sure other families didn't have to experience what his family did. He just didn't know what.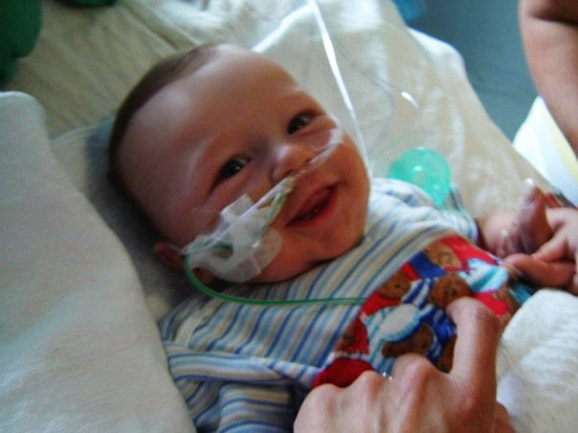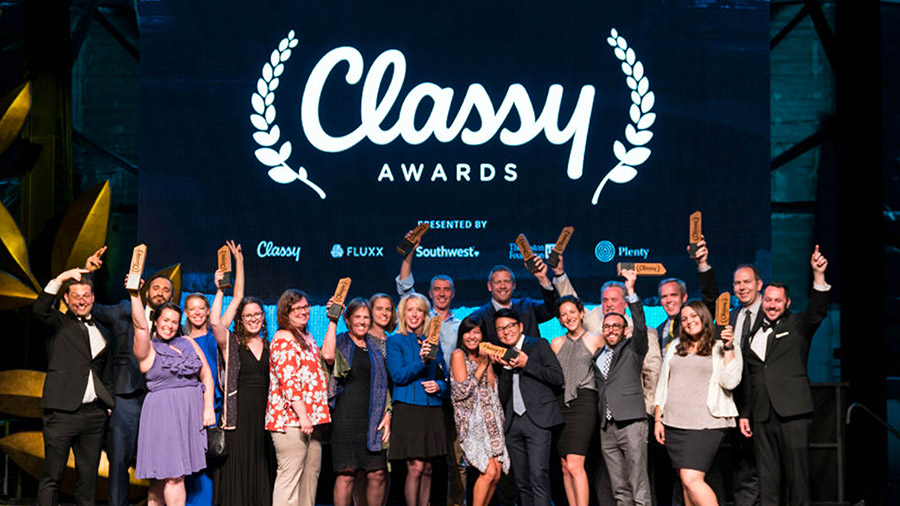 Jon attends the Classy Awards in San Diego – an event that recognizes and celebrates the changemakers in the nonprofit community. Jon is rocked to the core as he hears countless stories of sacrifice and selflessness. Right then and there, Jon comes up with the idea for Tap Cancer Out – an organization that will combine his passion for Jiu-Jitsu and his hatred for cancer.
Believe it or not, it was very difficult to find a cancer-fighting organization to act as Tap Cancer Out's beneficiary. A "Jiu-Jitsu Nonprofit" was just too risky for some. Emails and calls went unanswered. Thankfully the Leukemia & Lymphoma Society of Connecticut jumped at the chance to work with Tap Cancer Out, and a partnership was born.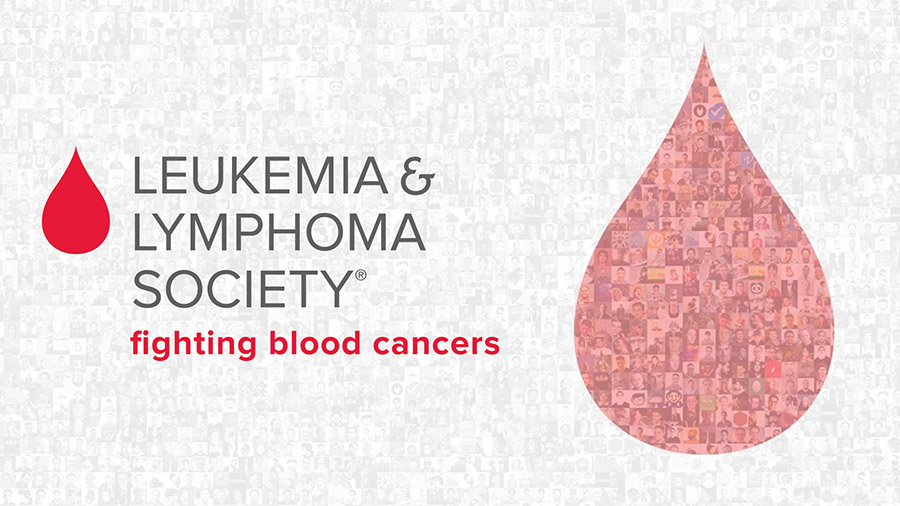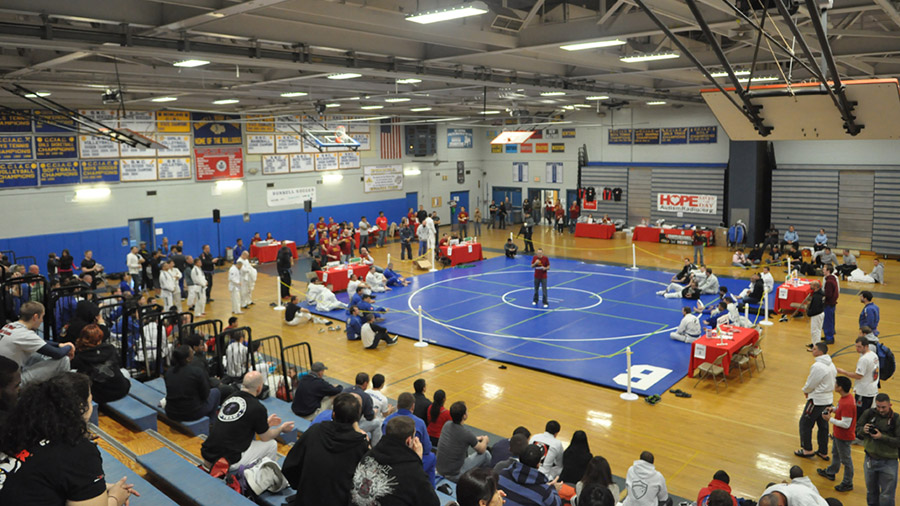 In hopes of providing the BJJ community the opportunity to fight for those in the fight of their lives, the Tap Cancer Out BJJ Open tournament is born. Thrown together with borrowed wrestling mats, painters tape, home made scoreboards, and lots of help from friends and family, the inaugural Tap Cancer Out BJJ Open attracted 150+ competitors and blew away its original goal of $5,000 by raising $17,000.
The Tap Cancer Out BJJ Open returns to Connecticut in the spring and expands to Massachusetts in the summer of 2013. The two tournaments combine to welcome 346 competitors and raise more than $50,000.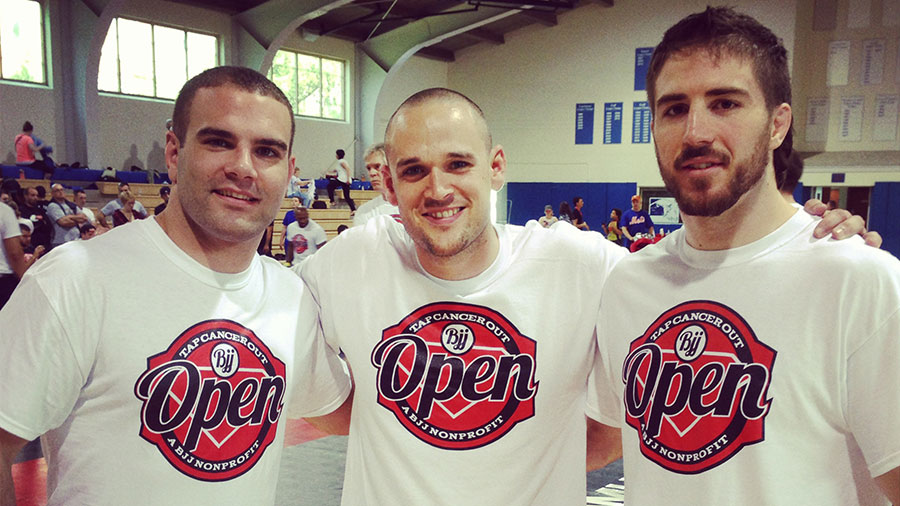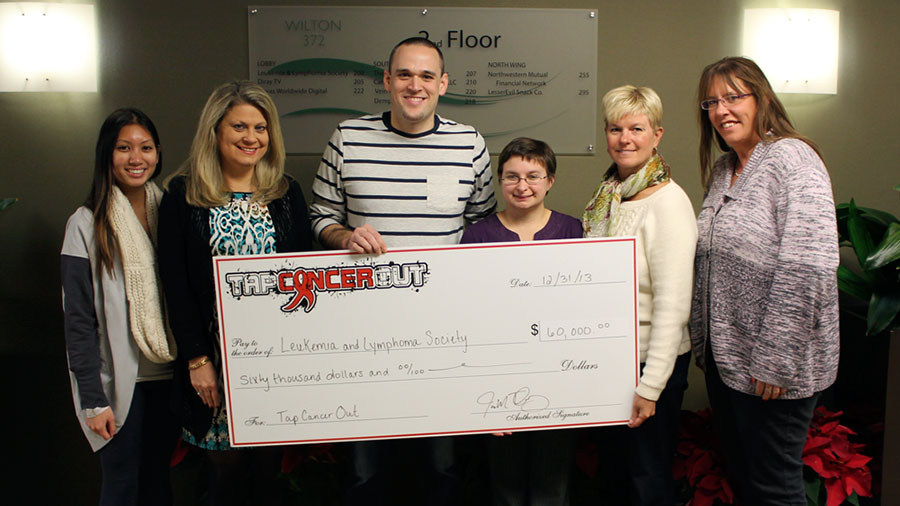 After a two-year partnership spanning three tournaments in two states, Tap Cancer Out presents the Leukemia & Lymphoma Society with a gift for $60,000, bringing the total gifted to $89,907.
Tap Cancer Out chooses its second beneficiary ever – the St. Baldrick's Foundation – and kicks off a two year partnership aimed at funding pediatric cancer research grants.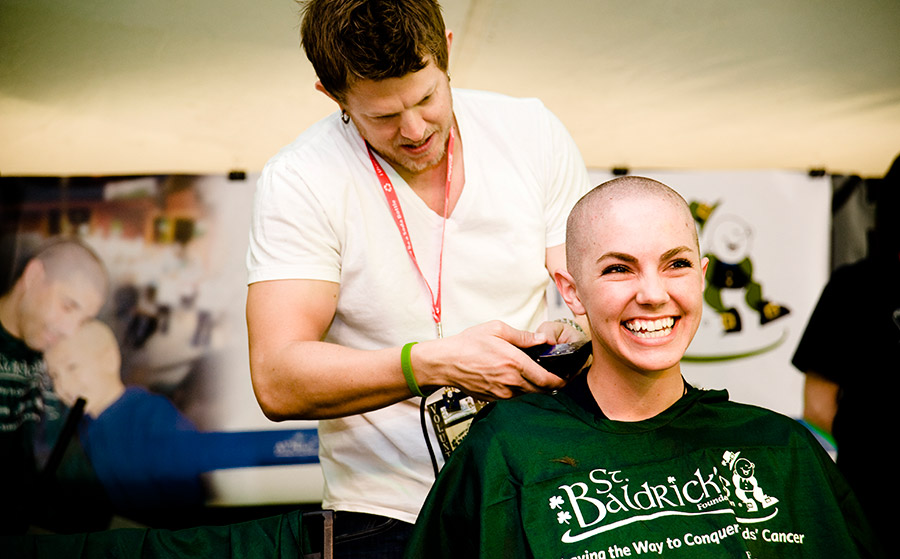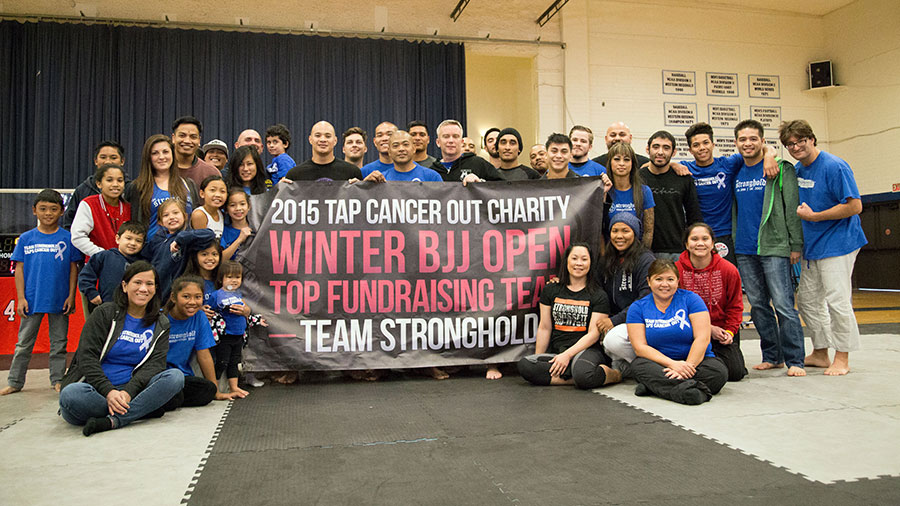 Tap Cancer Out expands west and adds its third city/state to its schedule. The inaugural Tap Cancer Out San Diego BJJ Open hosted at the University of San Diego welcomes 157 Gi and No-Gi competitors and raises $22,220.
After presenting a gift of $100,000 in 2014, Tap Cancer Out provides a $110,000 gift to the St. Baldrick's Foundation. Over two years Tap Cancer Out provides St. Baldrick's with $210,000, helping fund four pediatric cancer research grants in California, Connecticut, Massachusetts, and Maryland. Jon was even able to tell Dr. Juan Vasquez of Yale University School of Medicine that his grant would be funded!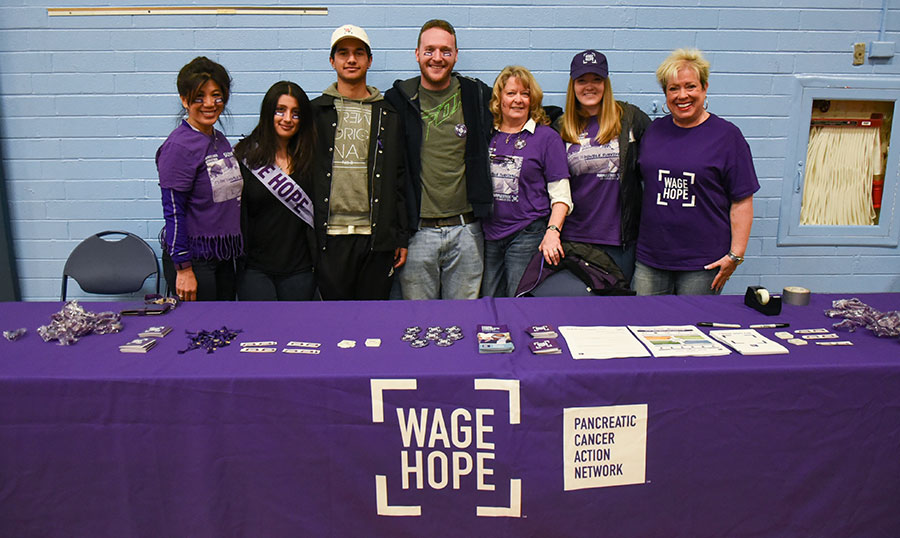 In early 2016 we committed to help the Pancreatic Cancer Action Network make significant strides in early detection, treatment, and improving clinical trial opportunities for patients who typically face a 5-year survival rate of under 10%.
Tap Cancer Out expands again by hosting their first Philadelphia BJJ Open. The tournament smashes existing records for first-year tournaments by welcoming 387 competitors and raising more than $66,000. The event also featured our first ever super fight between Jared Weiner and Ed Apcella which would later pave the way for our Sub-Only Showcase.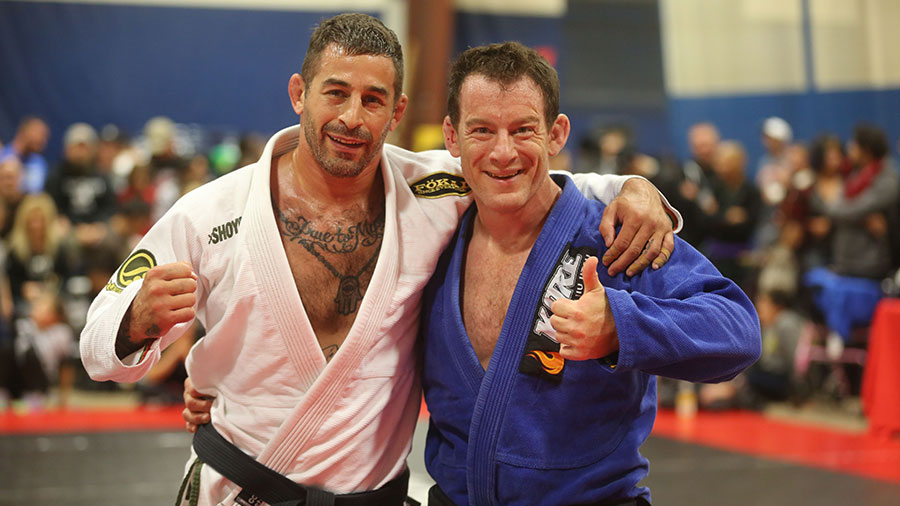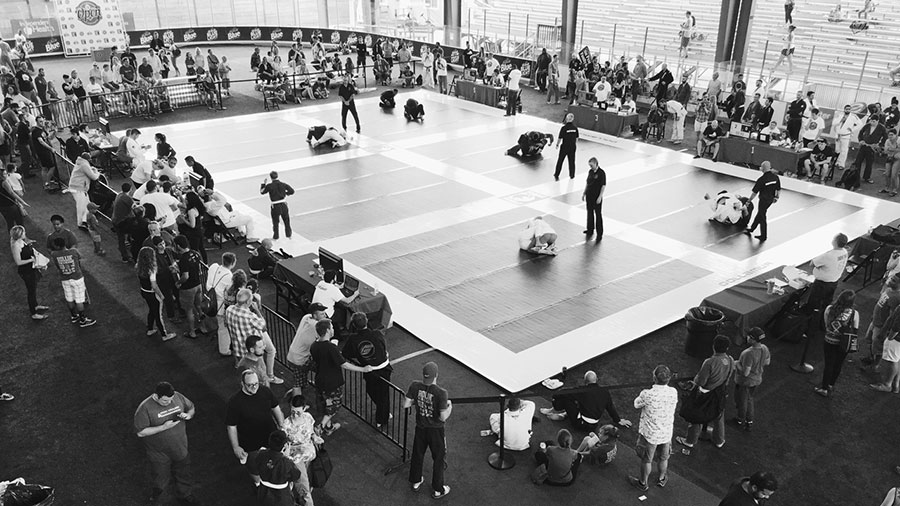 Tap Cancer Out heads to upstate New York for the first time for a two-year run in Buffalo. Held in the open air Riverworks facility on the shore of Lake Erie, the Buffalo BJJ Open tournaments in 2017 and 2018 would raise more than $52,000. Also, coming full circle, Tap Cancer Out is nominated as a Classy Awards Finalist, 7 years after Jon was inspired to start Tap Cancer Out at the very same event.
After a two-year partnership with the Pancreatic Cancer Action Network, Tap Cancer Out presents a gift of $350,000, bringing the two-year total to $560,000 which funded the 2017 Tap Cancer Out – Pancreatic Cancer Action Network Translational Research Grant awarded to Dr. Timothy Wang of Columbia University Medical Center.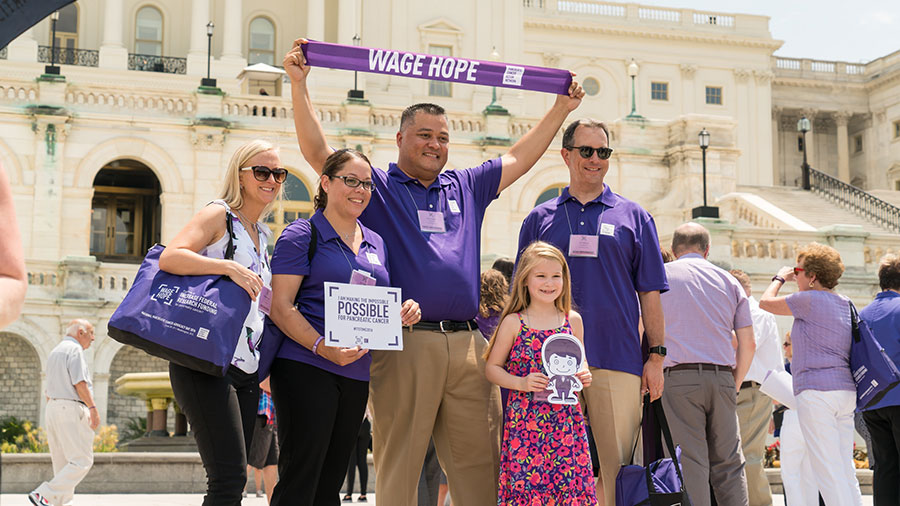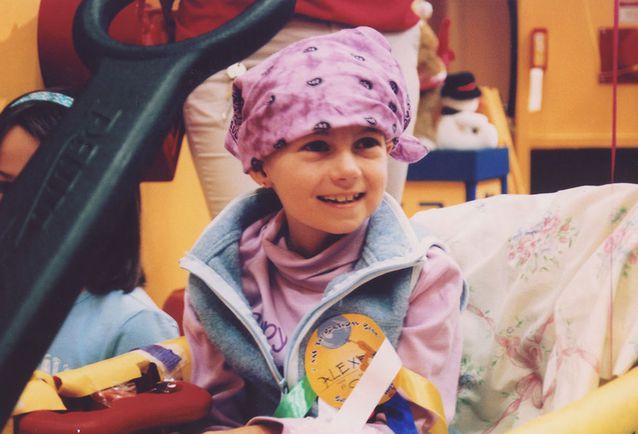 After 6 years of generous giving, many organizations apply to become Tap Cancer Out's 2018-2019 beneficiary. Out of a field of nearly two-dozen organizations, Alex's Lemonade Stand Foundation is chosen. The story of Alex and her family hits home for the TCO team, and their success with live-event and volunteer-based fundraising fits perfectly with the TCO mission.
In the summer of 2018, executive director Jon Thomas becomes Tap Cancer Out's first full-time employee and shortly thereafter the "Grappling for Good Tour" is born. Spanning 7 cities in 8 weeks, the tour replaces TCO's typical "hub and spoke" model allowing the organization to host more events in a smaller timeframe. In total TCO hosts 11 tournaments, 6 more than the previous year.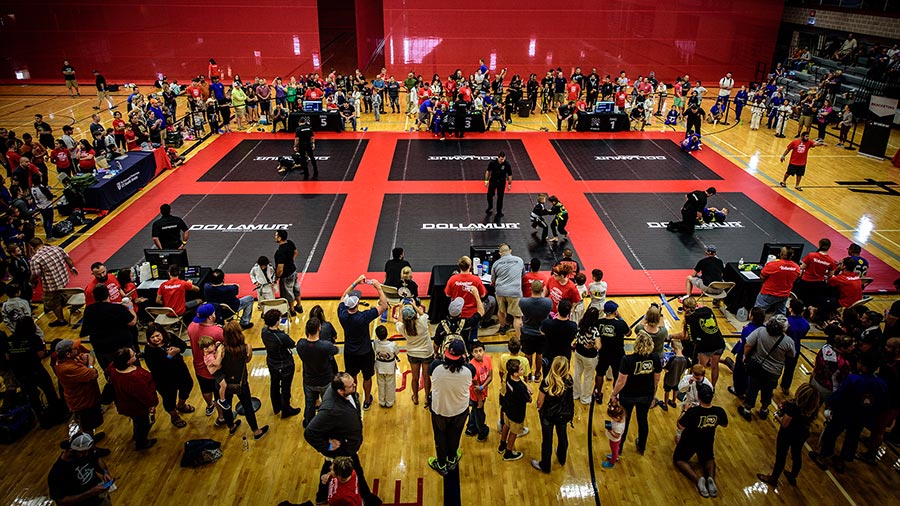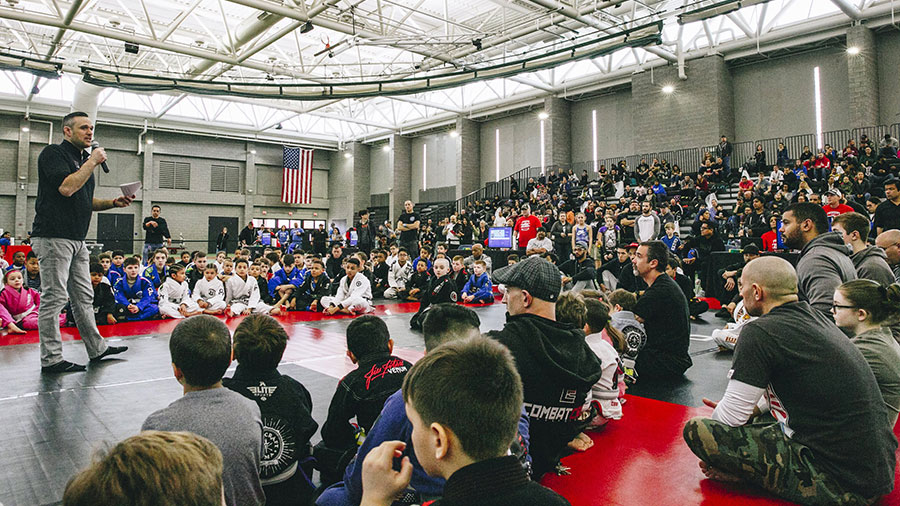 Two new cities—Charlotte and Baltimore—are added to the tournament schedule along with a full 8-week Grappling for Good Tour in the fall. The year is filled with recordbreakers as Massachusetts cracks the $300,000 raised mark ($312k) and Connecticut breaks the 800- competitor mark.
A new event type—the Tap Cancer Out Submission-Only Showcase—is piloted with black belts in Connecticut and is rolled out in full at the Chicago, Philadelphia, and Massachusetts tournaments. The events, which feature Gi and No-Gi superfights on stage and under the lights, raise an additional $45,000.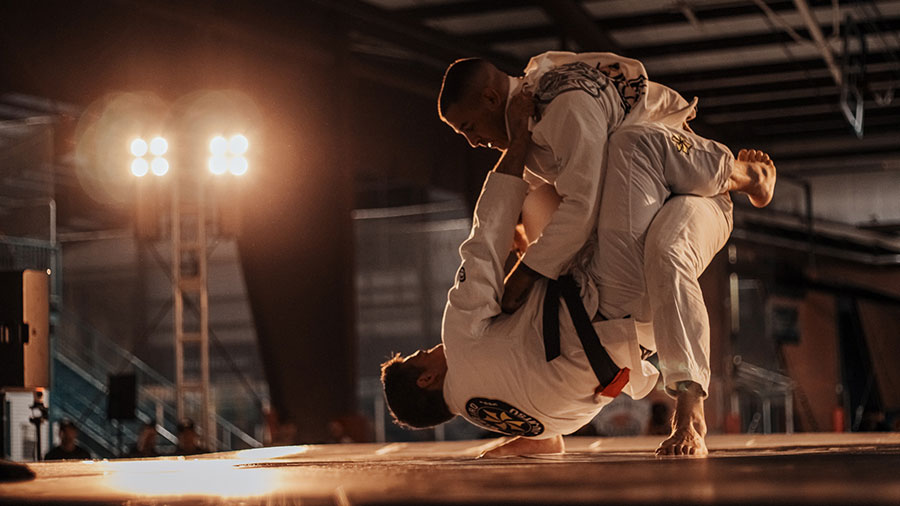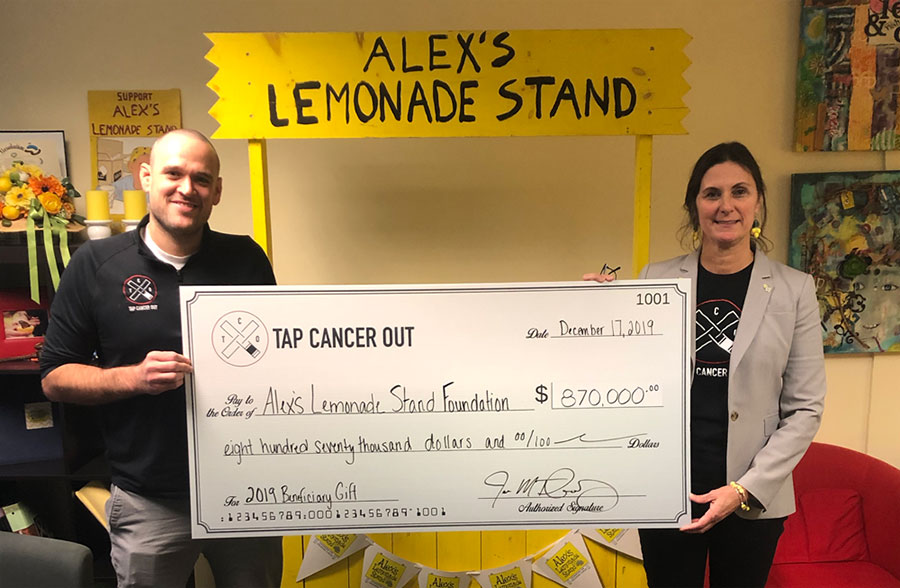 The year concludes with a recordsetting gift to Alex's Lemonade Stand Foundation of $870,000, bringing the two-year partnership total to $1.35 million dollars donated. The 2018 and 2019 gifts fund 25 pediatric cancer research grants as well as providing $325 of funding towards ALSF's Travel for Care program. From 2017-2019 Tap Cancer Out is 3x named an Alex's Lemonade Foundation Top Fundraiser.
Tap Cancer Out introduced our first multi-beneficiary platform, which allowed us to create a wider range of impact not only through research but also by providing training, survivorship support, prevention, and even a little adventure. At the end of 2021, we donated $1.2 million dollars to our nine deserving beneficiary partners on behalf of the Tap Cancer Out BJJ community.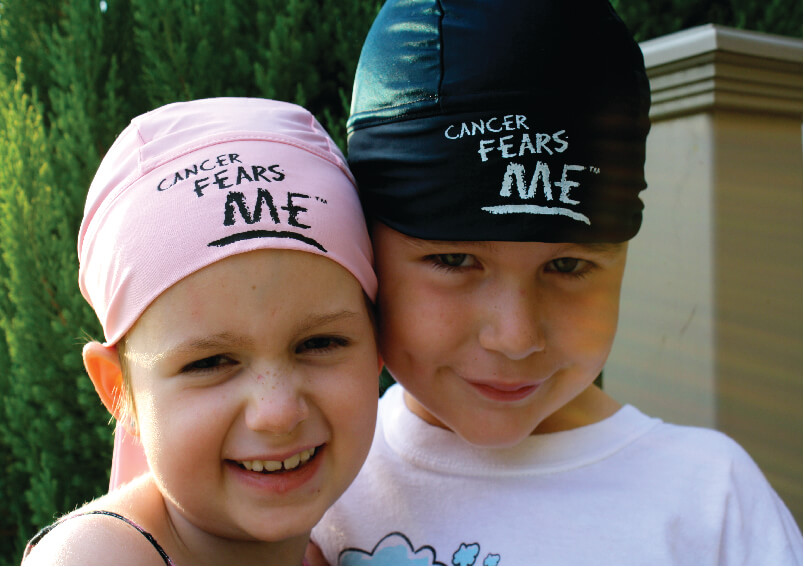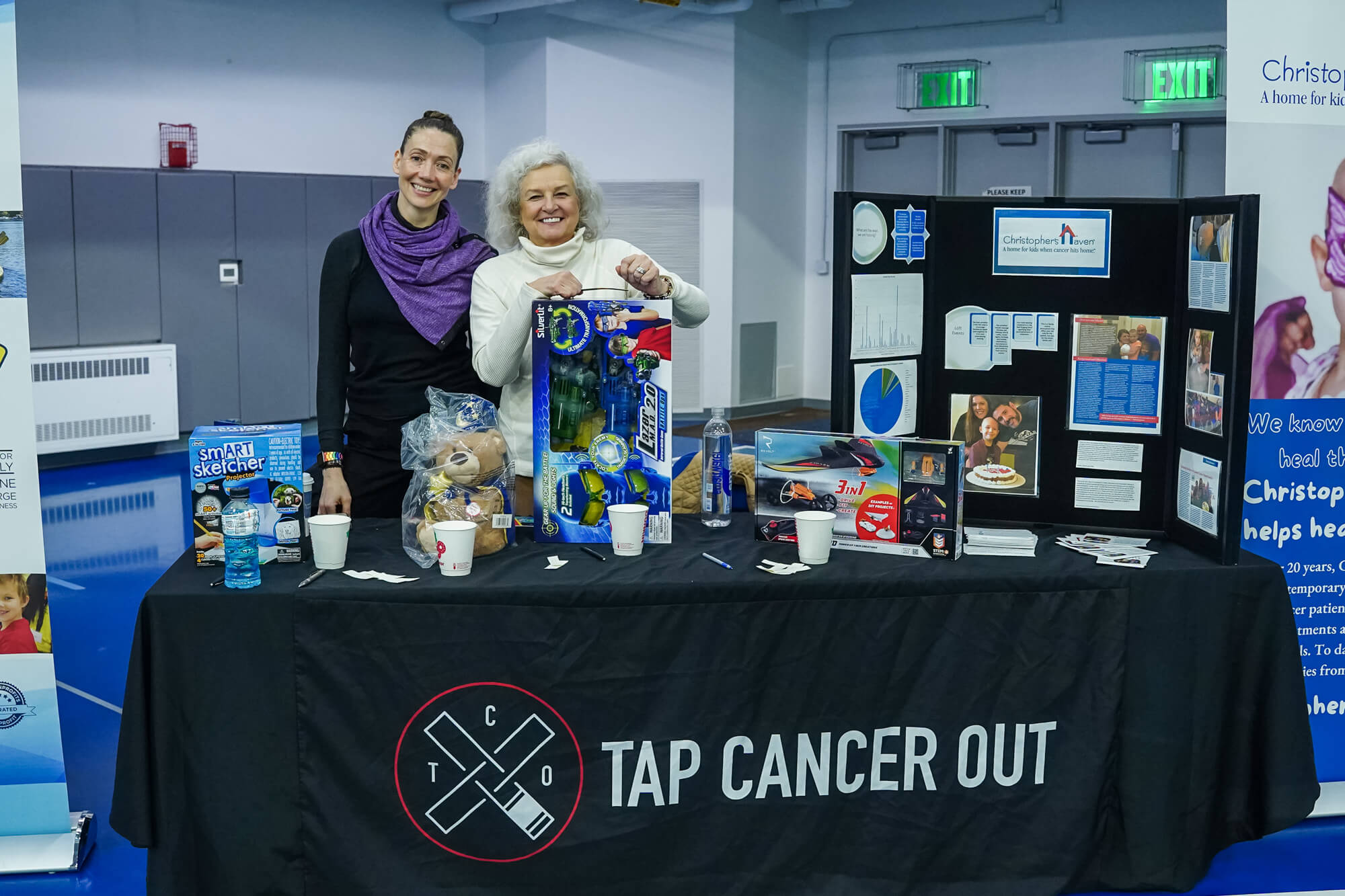 Building off the success of 2021, Tap Cancer Out increased their total number of beneficiary partners, adding in Christopher's Haven, Dana-Farber Cancer Institute, Johns Hopkins Department of Pediatric Oncology, Pink Ribbon Girls and Isabella Santos Foundation. This was the first year we were able to host our full tournament schedule which brought us from the west coast to the east coast for a total of 20 live events and one virtual event: Global Grappling Day. Ultimately, Tap Cancer Out was able to surpass its goal and donate $1.3 million dollars to our partners
at the close of the year.