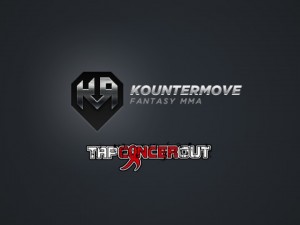 So, you think you know your Jiu-Jitsu superstars? Do you spend hours after training sessions arguing with your buddies that Sonnen's submission game is progressing quickly? Or that Catch-Wrestling is better than Jiu-Jitsu? Well, now it's time to settle the argument once and for all!!
Kountermove Fantasy MMA and Tap Cancer Out are teaming up to bring you Metamoris 6 Pro Jiu-Jitsu fantasy game! Now you and your friends can finally see who is the true Jiu-Jitsu expert (off the mats, of course…). For only $1, you and your friends can enter and win up to $100.
Here's how it works:
Once you sign-up and deposit funds into your account, enter the Tap Cancer Out Metamoris 6 game: (http://goo.gl/geUm9q)
Select 5 grapplers for your Fantasy Team while staying under the salary cap!
Unlike Metamoris, your fighters will be given points based on their overall performance during the match. Each grappler will be awarded points based on the following:
4 points: Back Mount, Back Control, Mount
3 points: Guard Pass
2 Points: Takedown, Sweep, Dominant Positions, Knee on Belly
20 Points: Submission or DQ Victory
The team with the most points wins!
It's that EASY!
So head over to Kountermove and enter the special Kountermove/Tap Cancer Out Fantasy BJJ game. It's so easy even a Grappler can do it! Check out www.kountermove.com for more BJJ, MMA, Boxing, and Kickboxing fantasy games!