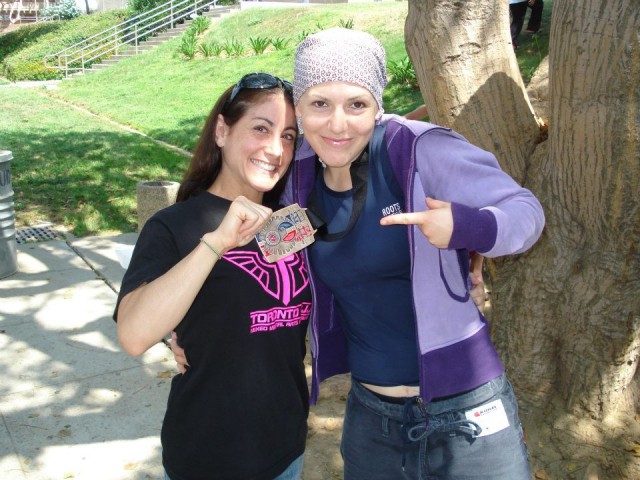 Earlier this year, I came across a Facebook page for Seana Rossi. A purple belt under Jorge Britto at Toronto BJJ, Seana was diagnosed with ovarian cancer at the young age of 26. She didn't let cancer stop her from living life, and in 2008, two years after being diagnosed, she started training in Brazilian Jiu-Jitsu. But by 2009, the cancer had returned. Even through chemotherapy, Seana still trained and competed in numerous tournaments. The Facebook page was set up to help raise funds for necessary medical treatments that weren't covered under health insurance.
I watched as the BJJ community came together to support Seana, even though most of us (including myself) never met her. It didn't matter. We saw our BJJ sister, complete with gi pants and a bandana to cover the effects of the chemo, with a big smile on her face. Seminars and fundraisers galore took place to help raise money for Seana's treatments. Everyone gave everything they could.
Seana passed away on May 19th. In a true sign of what BJJ is all about, Seana's instructor, Jorge Britto, promoted Seana to the rank of faixa preta—black belt—posthumously. Said Britto,
For my part could not fail to promote Seana as my first black belt (in memoriam) for all she did and how she represented the qualities of a true warrior, the values of Jiu Jitsu that we fight for. A black belt is a white belt who never quits, and Seana never quit. If Seana were still with us she would complete this mission because she never, never give up.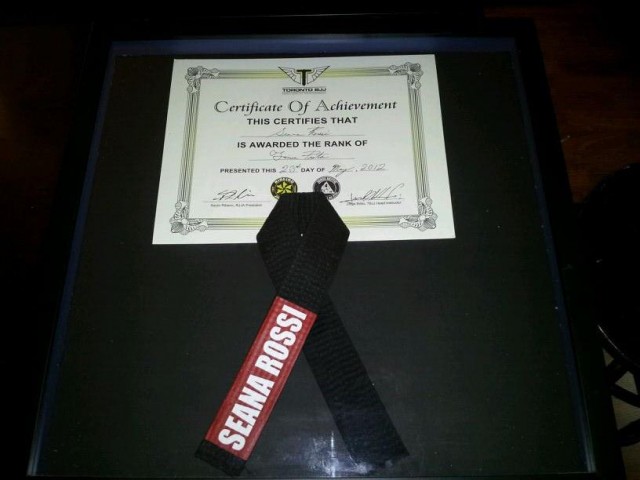 I'm not writing this story because I wanted to be the bearer of bad news. I wish with all my heart that I could have written about Seana's victory over this vicious, relentless disease. But I did feel compelled to write about her story. When I look at the pictures of Seana, I see her heart, soul, and light that pours from her eyes and smile. She's a perfect stranger, but I see a teammate. I see a friend. I see a sister. My teammate. My friend. My sister.
I don't know what it feels like to have known Seana personally, but I do know what it's like to lose a friend and family member to cancer. Nearly all of us have. It takes its toll, but life progresses…it has to. We move on and keep their light inside our hearts and memories inside our minds. They become part of us. Every time Seana's teammates step on the mat, she'll be with them. Every time the match gets tough, they'll hear her voice cheering for them, supporting them, fueling them to never give up.
Seana, I never met but you touched my life. You will be missed, but never forgotten.
In lieu of flowers the family has asked that donations be made to the Ovarian Cancer Canada http://www.ovariancanada.org/Donate