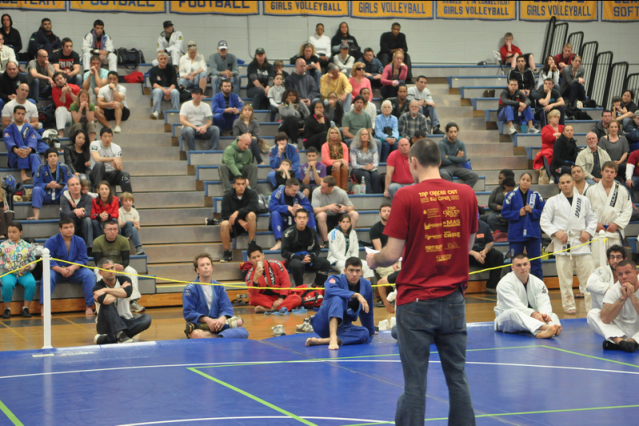 Where It All Started
In October of 2011, I sat at the Classy Awards hearing about the amazing charitable achievements by individuals, nonprofits and businesses worldwide. I heard stories of sacrifice and of success. I sat there, utterly moved, yet disappointed. Compared to these efforts, by people no different than me, I had done nothing.
My thoughts started to race. I told myself then and there that I would do something to make a difference. Not a small one either — a big one. But how? Where would I start? No sooner did I ask myself that question that I had the answer.
What is the cause closest to my heart? Cancer.
What is my passion? Brazilian Jiu-Jitsu.
I had met so many great people and had become a part of a sport where you compete with all your heart on the mat and make new friends off of it. I would attend tournaments with hundreds of people, yet I didn't see a philanthropic presence. Not because it didn't have a place in the sport. Quite the opposite. I knew that this sport, as much as any other (if not more), could unite behind a cause and make a real difference in the world. The question was not if, but who? Who would unite the BJJ community around a cause? Why not me?

If you've followed us from the start, you know we've had some issues with the TapouT brand, however, the brand's co-founder, Mask, has always had an influence on me. That's because he said something once that always keeps me motivated to push forward:
You can't be scared to set out to do something in life because you believe it may be similar to something, or because you don't have a clear cut path on how you're going to accomplish your dream. Just take a step towards your believe daily, fearlessly, wholeheartedly, digging and dreaming within yourself. Believing that as you push on through sacrifice, till you one day stand along on top of a hill that you created and now encourages and inspires others to chase their dream. Knowing that through tenacity and patience anything can be achieved. IF YOU SIMPLY BELIEVE!
I never really knew how Tap Cancer Out would succeed. I didn't know what it would look like, or how we'd primarily make our money to support cancer-fighting organizations. I still don't. But I knew that I wanted to make a difference and that the BJJ community would get behind me, no matter what. On Saturday, April 28th, the BJJ community proved me right.
Tap Cancer Out BJJ Open

I stood on the mats at Bunnell High School looking out on a crowd of nearly 200 grapplers, friends, and family, and knew that the idea that popped into my head over a year ago had come to fruition. I knew that everything I believed about the BJJ community was true. There I stood, about to kick off the first ever Tap Cancer Out BJJ Open, and I had the honor to reveal that our competitors had raised over $17,000 for the Leukemia & Lymphoma Society. Before the day's end, after tournament entry fees and apparel sales, we'd exceed $20,000. It was really happening.
I don't think I can explain the event itself. For me, at least, it was too good to put into words. After a stressful and delayed start, the tournament went off without a hitch. The ring coordinators (Denise, Travis, Steve and Rachel) were amazing, running a tight ship and making sure that we stayed ahead of schedule.
>>>See the results here.<<<
We easily exceeded 150 competitors, both male and female, from white to brown belts, middle-aged to young. They came from Connecticut, Rhode Island, New York, New Jersey, Massachusetts, New Hampshire, Maine and even Florida. We didn't experience a single problem with any competitor and they couldn't have been more gracious. Off the mat, you couldn't tell who won and who lost. Everyone was smiling, making friends, and enjoying the atmosphere.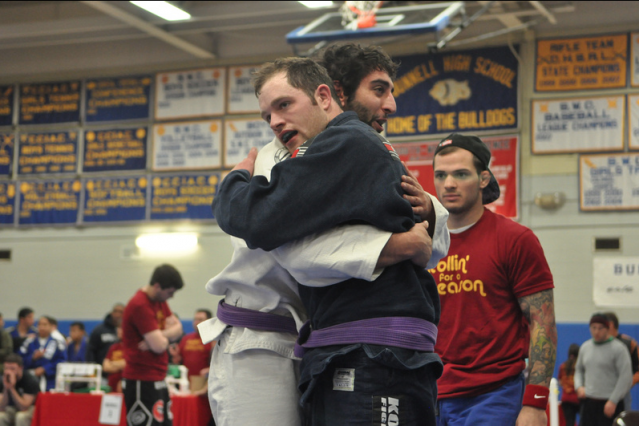 Making it Happen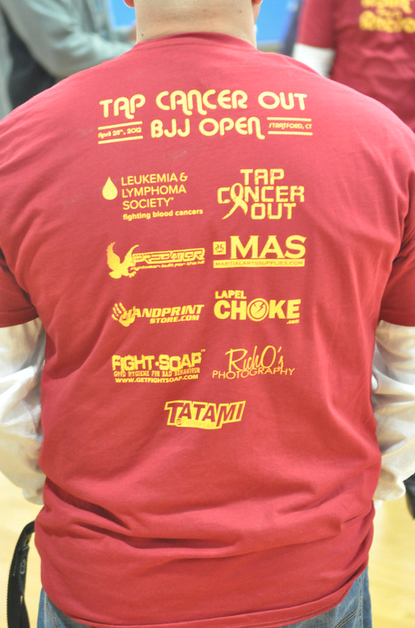 The time leading up to the event was almost as amazing than the event itself. In order to encourage competitors to fundraise, we needed incentives. The great folks at Predator Fightwear stepped up immediately to help, offering free kimonos to the top five fundraisers. Our friends at Martial Arts Supplies provided two free Meerkatsu-designed Honeybadger Tatami Gis for two fundraisers at random. Tatami Fightwear, Lapel Choke, and Fight Soap all provided us with freebies to give away at the event. Fight Soap also provided an anti-bacterial foam sanitizer for all competitors and guests.
The support didn't stop there either. Rich from Rich O's Photography came down and took over 1,400 pictures of the event. My good friend, former roommate and colleague Casey Timmeny came by and shot hours of video that I'll be editing over the next few months. Carlos at The Handprint Store printed up all our "Rollin' for a Reason" tournament shirts and made sure to get them to us on time, then drove down Saturday morning from Boston to volunteer at the event. Bunnell High School gave us the space, mats, tables and chairs all for free. Also, the Fairfield University Media Center donated the sound system. The support of our sponsors is what allowed us to keep the registration fee ridiculously low ($30 for one division, $50 for two) and ultimately produce such a well attended, well competed event.
Last, but certainly not least, I can't thank enough all the amazing volunteers. Nearly two-dozen of my friends, family, and BJJ brothers and sisters came out to help. For most, it was their first time ever exposed to BJJ. It was super special to have both my parents and my mother and father-in-law working the event as well. They manned the merchandise and food tables like a boss! The event most certainly wouldn't have even happened if it weren't for so many people generously donating their time both Friday night and all day Saturday. We are forever in debt.
Closing Thoughts
I still have much to do before we we close the book on our first Tap Cancer Out BJJ Open, however, I had to get this blog post up as soon as I could. I'll update it once we get the final numbers for monies raised (a over $21,000), the final results (see them here), the pictures in hand and the video edited. But I had to thank every single person who walked through those doors on the 28th. I'm certainly proud of what I've accomplished, but NOTHING would be possible without the support of all of you. Without the sponsors, volunteers, donors, grapplers, friends and family, none of this would have happened.
I knew the BJJ community was comprised of amazing individuals, and I know how misunderstood we are. Hopefully, that perception has changed. We're making a very real difference in this world, and I can't wait to see what we accomplish next.