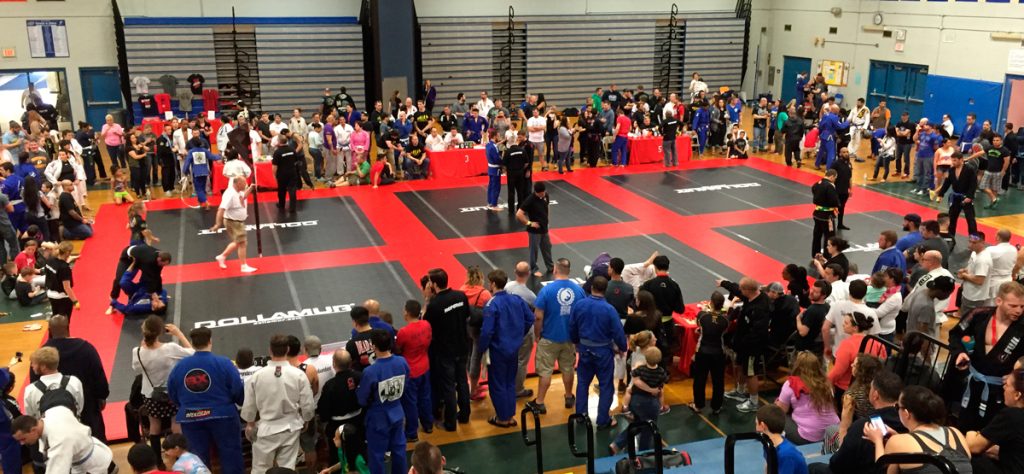 107 Fundraisers.
1,186 Donors.
$70,000+ raised for St. Baldrick's!
Each year since 2012 we return to Bunnell High School for our annual Spring BJJ Open and each year outdoes the previous, and 2015 was no different.
Our morning kicked off with our FIRST EVER kids, juniors, and teens divisions! Over 60 young competitors filled the mats and fought so tough. The talent level was off the charts and it proved we have a bright future in BJJ ahead of us.
After a short lunch break, the afternoon Adult divisions were underway, including multiple highly contested black belt matches and lots of high-level brown belt action (both belts competed for free!). Our purple, blue, and white belts filled out the day, giving us some great action, highlights and memories.
But what we love most about the day is the change we're creating. Our 4th annual Spring BJJ Open set new records, including the most fundraised by an individual—$7,038 by Richelle Treece all the way from Oklahoma—and the most raised as a tournament—$61,795. After entry fees, door donations and merchandise sales, we were rubbing elbows with our $75,000 goal (which was more than we raised in all of 2013). Renzo Gracie Training Facility out of New Haven, CT, took home the top team fundraising award having raised $7,187 (3rd-most ever by a team).
A very special thanks, as always, to our volunteers who make every event possible, and to our sponsors—Inverted Gear, MassPrint, Armor Kimonos, Fight Soap (who donated $500!), and Bunnell High School in Stratford, CT for being such gracious hosts each year.
Top Fundraiser:
Richelle Treece (Sandro Sampaio – Moore, OK)
Top Fundraising Team:
Renzo Gracie Training Facility (New Haven, CT)
Team Awards
Renzo Gracie TF
American Top Team/KORE BJJ
East Coast United BJJ