Jiu-jitsu is not easy.
I was a pretty regular gym rat prior to joining my first BJJ gym. I would lift and run at least four times a week, and ran half marathons and 5Ks. When I decided to join Ultimate MMA, I knew I'd be in for a challenge but I figured I was at least in good enough shape to keep up with everyone, even if I didn't know what I was doing.
I was wrong.
It was incredibly exhausting, and looking back I can't imagine how easy my new teammates were going on me. But even after training today, I'm completely exhausted. I don't know if I'll ever get used to it.
No matter how hard it gets, I have a source of inspiration to keep pushing forward. When the going gets tough, I think of my nephew Michael. At three months old, he was diagnosed with what is called "mixed-lineage leukemia," which can be thought of as a combination of the two primary types of acute leukemia– ALL and AML.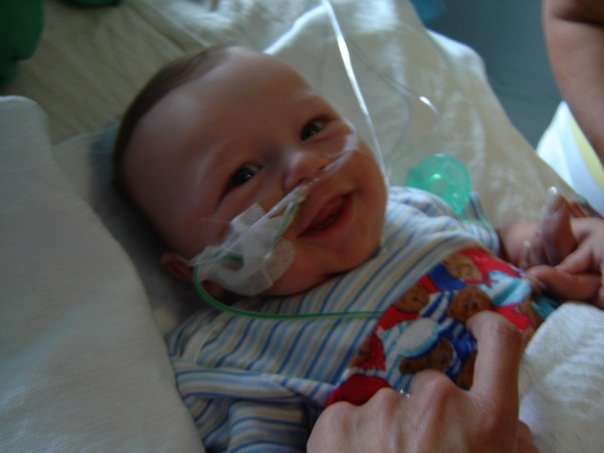 It was a crushing blow for our family. Granted, he was less than a year old, but Michael was the strongest of us all. He never, ever, ever quit. He fought the disease for six months before his body gave in (certainly before his heart). He endured countless surgeries, chemotherapy, and more nights at the hospital than at his own home. And he did it all with a smile.
When my arms are too tired to grip, my legs are too tired to explode, and I'm scrambling to gain an advantage over my opponent, I think of Michael. I fight for Michael.
I started Tap Cancer Out for Michael and all those who have lost a loved one to cancer. Please help our cause by making a donation, purchasing merchandise, or even starting your own fundraising page.
We don't have to let cancer push us around. We can fight.