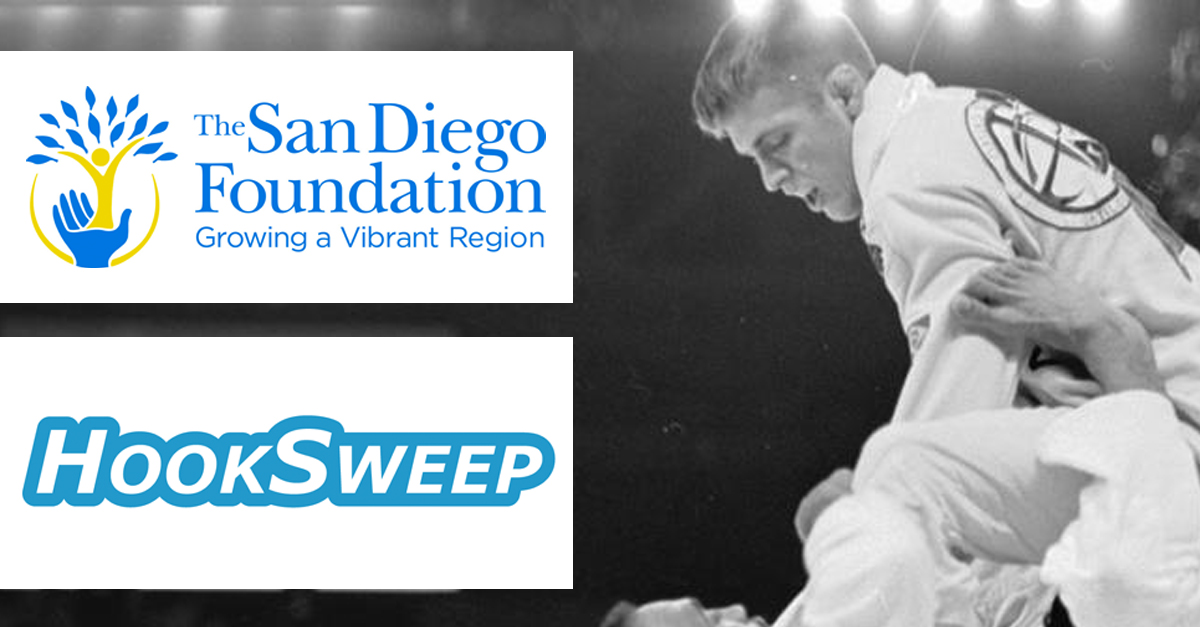 Can you sell Superman's cape? Batman's suit? Thor's hammer?
Of course not. They're priceless. So when BJJ superhero Keenan Cornelius contacted us to let us know that he was auctioning off one of his Hyperfly tournament-worn Gis to benefit Tap Cancer Out, we were floored.
Even better, his sponsor, Hooksweep, along with the Forever Fighting Foundation (via The San Diego Foundation), offered to match the final selling price.
When all was said and done, the Gi sold for $550, resulting in a $1,650 donation to Tap Cancer Out.
We can't thank Keenan, Hooksweep, and the Forever Fighting Foundation enough for supporting us. The funds go a LONG way to helping Tap Cancer Out empower the Brazilian Jiu Jitsu community to create change not only in the world, but in the lives of those battling cancer and their loved ones.