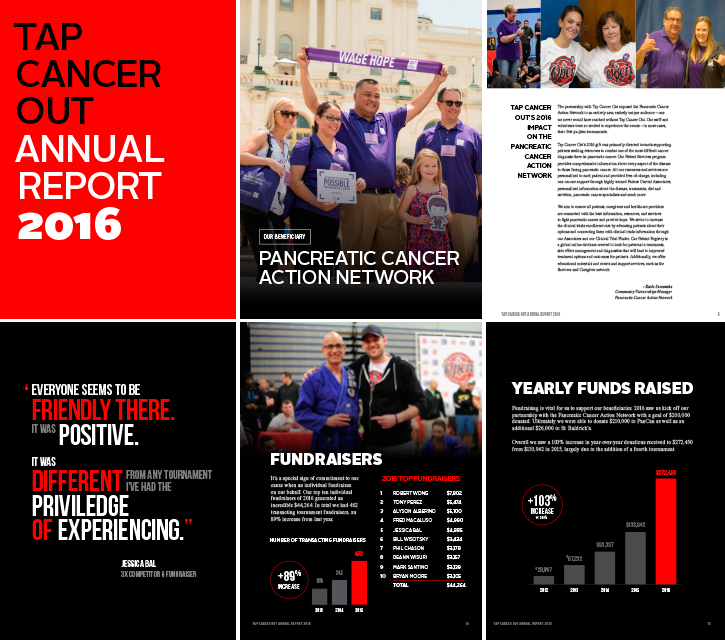 No matter which metric you choose, 2016 outshined 2015 and every year before it. Some of the highlights included:
Adding a fourth tournament to our schedule—Philadelphia, PA
Breaking $100,000+ in single tournament revenue (Connecticut)
Breaking 400 competitors at a single tournament (Connecticut)
Averaging $61,000+ per tournament fundraised
Doubling the number of donors compared to 2015
Exceeding 1,500 competitors in a single year (119% increase over 2015)
Donating $210,000 to the Pancreatic Cancer Action Network and $26,000 to St. Baldrick's Foundation
Please take a look at our 2016 Annual Report to see the impact we created last year and how our events continue to grow their reach and effectiveness.
Click here to download our 2016 Annual Report and head to our Annual Reports page to see prior year's.