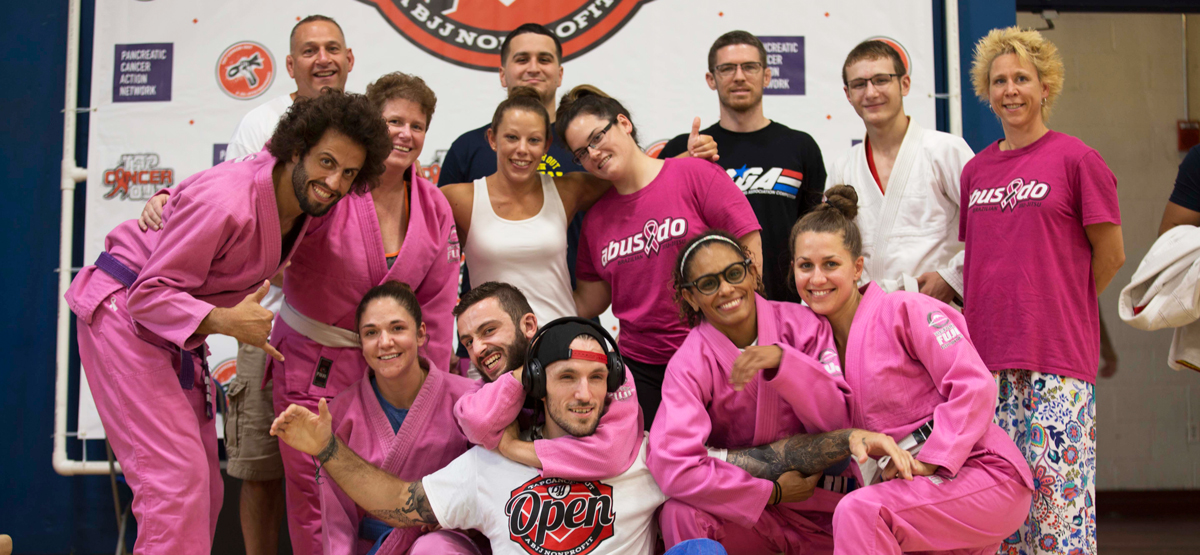 120 Fundraisers – 1,460 Donors – $85,000+ Raised!!!!
On August 27th, 2016, we returned to the campus of St. John's Prep for the FOURTH time, now supporting the Pancreatic Cancer Action Network. Following up our Connecticut BJJ Open—our biggest and most successful tournament ever—wasn't going to be easy. But our fundraisers, competitors, volunteers and staff were ready, and boy, did they deliver.
Nearly 350 grapplers from New England and beyond helped our tournament raise more than $85,000, our second-highest total EVER (by a cool $15,000), nearly doubling last year's total. Phil Chason from The Academy earned the top fundraising award with $3,178 raised. New England United went back-to-back, earning their second consecutive Top Fundraising Team award with $7,615 raised. Mack Fieldhouse from Zenith BJJ took home our Michael Corb Top Children's Fundraising award with $1,413 raised.
Special thanks to our sponsors for helping us put on such a great event, including Inverted Gear, Chaos Kimonos, ECMMA Fight Shop, AK Kimonos, Mission Athlete Care, Defense Soap, Suppino's Restaurant, BJJ Tees, and Eat Walloons.
>> Click here for the photo album
Registration is already open for our first ever Philadelphia BJJ Open on Saturday, October 22, 2016 at United Sports in Downingtown, PA!!
Hope to see you there.