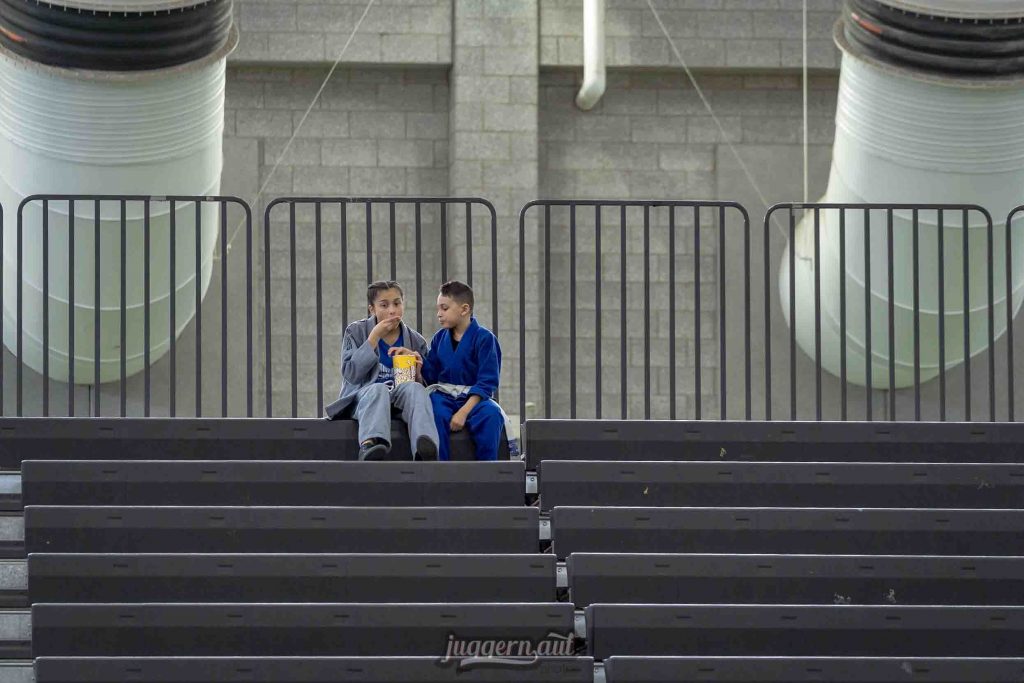 This has been a very tough time for all us BJJ practitioners. Most of us have never been away from the mats this long. But that doesn't mean you have to completely give up on your BJJ training! There has been quite a bit of ingenuity and generosity coming from top level BJJ competitors, school owners, and others around the world to help practitioners of all levels continue their BJJ journey from the safety of their home. 
We searched around the internet (so you don't have to!) and put together a list of resources we could find. This is a living, breathing document that we'll continually update as we hear about more offers. 
If you know of any that are missing here, please let us know! Best place is to comment on the Facebook post where we shared this article.
BJJ Fanatics
Dave's Take: Everyone has probably heard of BJJ Fanatics by now. They are the largest producer of instructionals out there. They continue to put out deals during this so keep an eye out. They currently have an instructional on Solo Drilling from Danaher available as well as the option to get your choice of one of Tom DeBlass's instructionals for free. A couple weeks ago they had the same deal with Bernardo Faria's instructionals and I wouldn't be surprised if they continue to have similar deals.
MMALEECH Free Solo Drills
https://www.youtube.com/watch?v=tMjlOI-9x2A&feature=youtu.be
Dave's Take: There is a ton of great content on youtube and MMALEECH has a great video on solo drills you can do during this time when it may be hard to do much else depending on your setup at home.
Chewjitsu Free Training at Home Guide
https://www.youtube.com/watch?v=PRwQ1o91BG4
Dave's Take: Chewy consistently provides great free content on his youtube channel to support the community. Check out the rest of his channel if you're not familiar with him.
Eli Knight Functional Solo Drills
https://www.youtube.com/watch?v=IZQ3pZUFdMM
Dave's Take: Eli has a ton of great content for free on his channel.
Free Lifting Plan for BJJ
https://www.liftbjj.com/plans-pricing
Dave's Take: Now is a great time to work on your overall strength and fitness. Here is a lifting plan that is designed for people who train BJJ. Worth checking out if you're a novice or experienced lifter for some ideas to add to your routine.
Yoga for BJJ
50% off and Free 30 Day Trial
Jon's Take:

I've been a Yoga for BJJ disciple for years now, as BJJ has done its damage to my hips and back. Sebastian is a great instructor that doesn't try to delve into your inner psyche and just gets you in and out of the positions. A very detailed instructor too. Not flexible? Beginner? No problem – they have a Yoga for Rocks program!
Digitsu Free Instructionals Available
https://www.digitsu.com/specials.html
Jon's Take:

Charlie Liu and the folks at Digitsu have been TCO supporters since the early days. Charlie even recorded his own instructional called the "Arm Sling" which is a slick way to wrap up your opponent from the back mount. All proceeds from that video (in the past) went to TCO, which was very generous and appreciated. 
Keenan Cornelius
Free Classes Streamed Daily (12pm PST) on youtube https://www.youtube.com/user/fritzdagger
Lapel Encyclopedia 43% off – LapelGuard.com
Dave's Take: Keenan is a great teacher and usually adds plenty of humor to keep it interesting. Many competitors in recent years have been using lapel guard to great effect and if you're not familiar with it now is the perfect time to learn.
Stephan Kesting / Grapplearts
–Free Stephan Kesting instructional. E-mail support@grapplearts.com with choice. Also 50% off all instructionals.
Dave's Take: Stephan consistently puts out high quality content and this is a great opportunity to get free access to another instructional.
Grapplers Guide
Grapplers Guide is giving 40% of all profits to gym owners in need. They are also putting $10,000 of their own money in the pot to get it started. They have two things going on. The sale is on the GG main page. https://grapplersguide.com/
Gym owners, students, friends, or whoever can select their academy on check out and they give that academy the profits directly. If you want your academy added to the list please go to

https://grapplersguide.com/reliefproject

Also every sale that is directly to the Grapplers Guide will get 40% of that put into a pot where they will use that money to distribute it to the academies that are determined to need it the most. This applies to those who are in "option 1" as well. 
Dave's Take: Grapplers Guide is one of the most cost efficient instructional BJJ content out there. For a one time cost you have lifetime access to their constantly updating library of content. Jason Scully works hard to continue to record segments with high level competitors and instructors. He's giving a lot back to the jiu-jitsu community right now so make sure to check out his site.
Renzo Gracie Online Academy
https://www.gallerr.com/renzo-gracie-online-academy#firstTimeModal
Free for 30 Days
Caio Terra Online
https://caioterra.com/
Two Free Weeks
Essential BJJ /JT Torres Online
https://www.essentialbjj.com/
Two free weeks – Code 'JIUJITSUSTRONG'
Lucas Lepri Online
https://lepribjjonline.com/
Free Week
It's a difficult time for the world and the BJJ community, but we'll get through it. It's great seeing the leaders in the BJJ community come together and offer their expertise to the masses. There is more high quality jiu-jitsu content online than ever before, now is your time to take advantage of it.