Did you know about all of the awesome perks you can earn, simply for fundraising? You don't have to spend a dime of your own money to get some of the coolest BJJ merch out there!
First and foremost, if you raise $250 dollars you have earned FREE entry into the tournament. That's just 5 of your friends or family donating $50! What other BJJ event do you know where any belt can compete for free??
What else can you earn for fundraising? Just check it out below!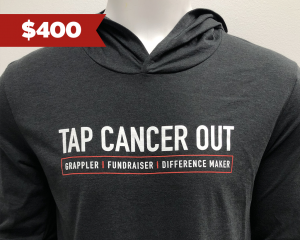 RAISE $400 – EARN OUR EXCLUSIVE FUNDRAISER T-SHIRT
This shirt CANNOT be purchased, only earned. It's a super high-quality long-sleeved hooded t-shirt. Wear it proudly knowing you are fighting for those in the fight of their lives!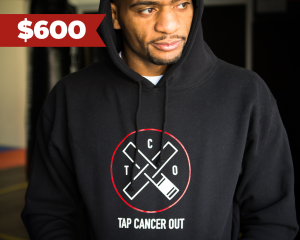 RAISE $600 – EARN A SWEATSHIRT OR RASHGUARD
Raise $600+ and earn the t-shirt and free entry plus your choice of a free Tap Cancer Out hoodie or rashguard, any style.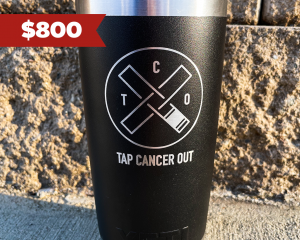 RAISE $800 – EARN A TCO YETI TUMBLER
The Yeti 20oz Tumbler is one of our most popular perks! You can get your hands on your own by raising $800 this year.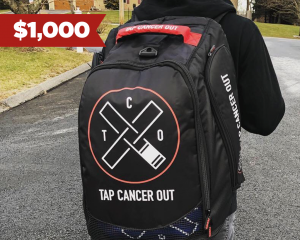 RAISE $1,000 – EARN A BACKPACK OF YOUR CHOICE
$1,000+ fundraised will earn you all of the previous perks along with your choice of a backpack. Our coveted "Impact" backpack is super spacious with an expandable duffel. Or, if you are looking for something more on-the-go, our "Panda Pack" backpack is perfect for everyday use. The choice is yours!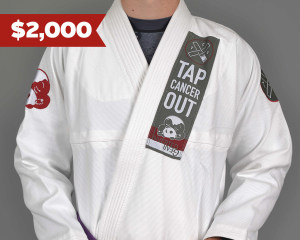 RAISE $2,000 – EARN A CUSTOM TCO GI
One of our most popular merchandise items, our custom Gi's, can be yours for raising $2,000. Not only do you earn all the other perks we mentioned, but you can pick your favorite Tap Cancer Out x Inverted Gear collaboration Gi and support your favorite cause on the mats.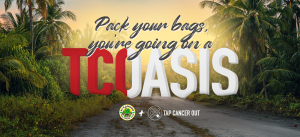 THE ULTIMATE PERK: RAISE $10,000 – EARN A TRIP TO MEXICO OR FLORIDA
In partnership with BJJ in Paradise, Tap Cancer Out will send you on the ultimate grappling getaway with a trip to Mexico! You'll get the opportunity to train in paradise, try out surf lessons, enjoy delicious food and more! Learn more about TCOasis here!
Thank you for fundraising as part of your Tap Cancer Out tournament experience. We know these are some pretty cool perks that you'll earn, but keep in mind that your dollars are going to help those that are battling a much larger opponent–cancer.