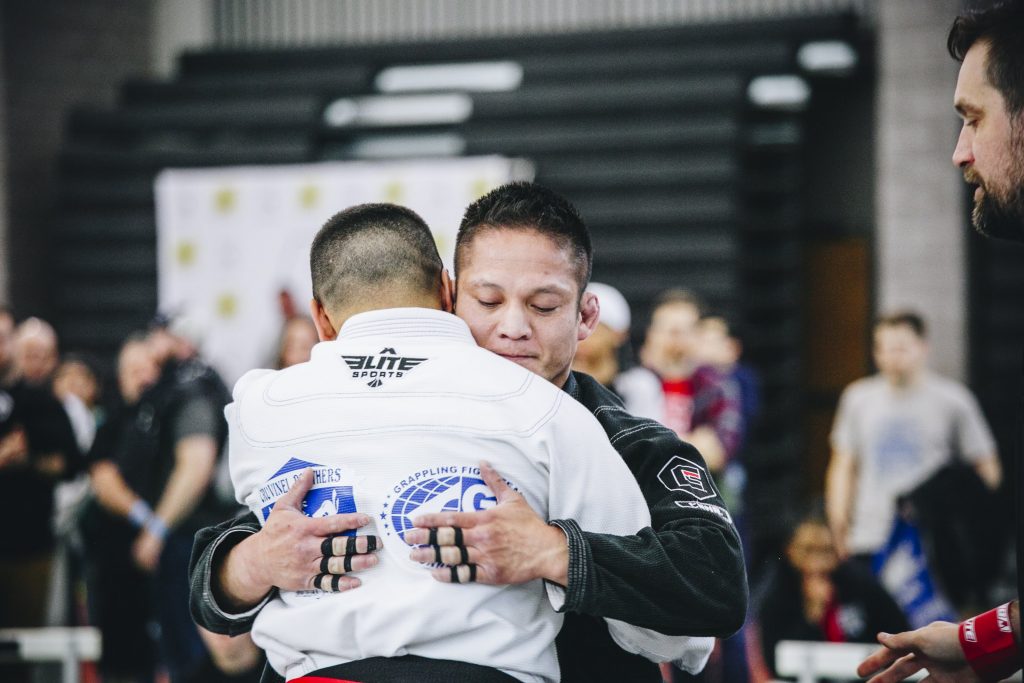 If you're reading this, hopefully, you're all signed up for the Tap Cancer Out Charity BJJ Open, and you've taken the time to customize your page and are ready to earn some awesome perks while supporting Alex's Lemonade Stand, our 2019 beneficiary.
To take your fundraising to the next level, we have three quick and simple tips you can implement in less than 10 minutes that'll kick things off with a double power leg.
Step 1: Customize your Fundraising page on Classy.org
Customize your fundraising page details by uploading a profile photo. When donors land on your page and see your smiling face, they won't be able to help but support your efforts! Update fundraisers and visitors to your page about your progress with photos, videos, and posts.
Step 2: Set a total goal and a single day goal.
By default, the pages are set at $1,000 but don't be afraid to aim higher. I tend to set my page at a pretty aggressive overall goal, but there are advantages to setting lower goals too (as long as you make sure to increase your goal each time it's exceeded) because they seem more attainable to donors. Even though I had a big overall goal, I made sure to set and express how much I hoped to raise in a single day, week, etc. to encourage donors to give sooner rather than later.
Step 3: Keep everyone updated.
In my original Facebook post sharing my fundraising page, I promised a special shout out to my first donor (because as we know, donors LOVE social recognition). Unsurprisingly my first donation came in just a minute or two after sharing my fundraising page and I made sure to write a special, colorful Facebook post thanking that donor.
Ready to kick your fundraising efforts up a notch? Log into your fundraising page now and get to work!