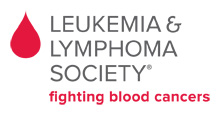 After launching with the mission to unite the jiu-jitsu community to raise awareness and funds for cancer-fighting organizations, Tap Cancer Out is thrilled to announce that their 2011 beneficiary will be the Leukemia & Lymphoma Society.
The Leukemia & Lymphoma Society (LLS) is the world's largest voluntary health agency dedicated to blood cancer. The LLS mission: Cure leukemia, lymphoma, Hodgkin's disease and myeloma, and improve the quality of life of patients and their families. LLS funds lifesaving blood cancer research around the world and provides free information and support services.
"The Connecticut Chapter of The Leukemia & Lymphoma Society is grateful for Tap Cancer Out and their dedication to making their opponent (cancer) TAP OUT!" said Brandy Bitzer, Campaign Coordinator for the LLS.
All proceeds raised by Tap Cancer Out through merchandise sales, sponsorships, public donations, fundraising events and other methods by December 31st, 2011, will be donated to the LLS on behalf of not just Tap Cancer Out, but the entire jiu-jitsu community.
"The LLS shares a special place in my heart, as my nephew courageously battled with mixed lineage leukemia," said Jon Thomas, Tap Cancer Out President. "I couldn't be more excited for the support we will provide to the LLS, as well as what the future holds for Tap Cancer Out."
The campaign officially kicked off on July 1st. All proceeds raised thus far have been included in this campaign. You can follow the progress of the campaign at the Tap Cancer Out social fundraising page.