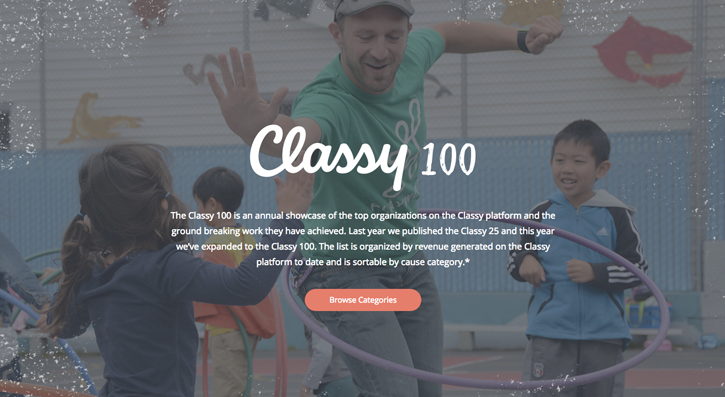 For the second year in a row, in recognition of our effort to raise awareness and funds on behalf of cancer-fighting organizations, Tap Cancer Out has been named as one of the Classy 100. The Classy 100 acknowledges the top charity organizations for their efforts to make a positive impact in the community and beyond. Tap Cancer Out ranked #84 overall, including #36 in the Health Services category.
Thanks in part of the hundreds of volunteers and fundraisers, we successfully raised well over $100,000 to benefit the St. Baldrick's Foundation, our charity partner for 2014/15. With the success of our trademark fundraising event, the Tap Cancer Out Brazilian Jiu-Jitsu Open, martial artists from California to Oklahoma and even our neighbors to the north, Toronto, Canada, have participated in the fundraising tournaments.
Since 2011, we have seen exponential growth in our efforts and expanded out of the northeast region with our inaugural Winter BJJ Open in early 2015. While we at Tap Cancer Out are pleased to be named as one of the Classy 100, we understand that the battle against cancer is still an ongoing effort. Look for new Tap Cancer Out merchandise as well as our BJJ Open coming to new cities as well.
Of course, none of this would be possible without the support of the generosity of our donors, volunteers, fundraisers, and most importantly, the Brazilian Jiu-Jitsu community.
About Classy
Classy was founded in 2006 by a group of friends who were frustrated by how hard it was to support a cause in a way that was easy, meaningful, and modern. Today, Classy is the world's fastest growing online and mobile fundraising platform for social impact organizations powering more than 1,800 nonprofits and social enterprises and raising hundreds of millions of dollars. Our customers range from high-growth nonprofit startups like Team Rubicon and Pencils of Promise, to some of the world's most respected brands like Oxfam, The World Food Programme and National Geographic. Based in San Diego, CA, Classy is a team of more than 80 and is backed by 35 investors including Mithril Capital Management, Salesforce Ventures, Bullpen Capital and Venture51.