Today, as I was doing some research on cancer and its effect in the jiu-jitsu community, I came across the story of Thiago da Silva "Roylerzinho" Santos. I didn't know Thiago, but after reading about him and watching videos of support made by his friends, family, and teammates, there's no question that Thiago was an incredible soul.
His story below was taken from a post found at the Gracie Barra Texas blog. I certainly couldn't tell his story better than they can. But its for people like Thiago that we, as a family of grapplers, need to unite against cancer.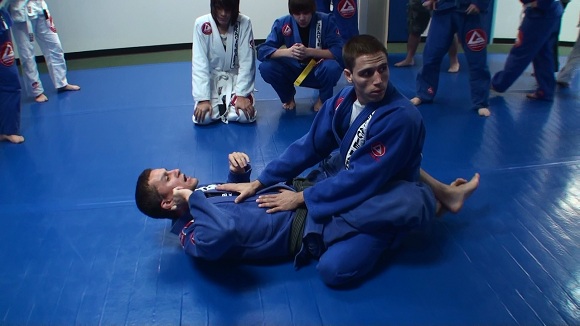 Thiago da Silva "Roylerzinho" Santos, began his Jiu-Jitsu training at a GB Belo Horizonte satellite school with Danilo Felipe, a black belt under Vinicius "Draculino" Magalhaes, ten years ago. He trained there until he got his blue belt, then transferred to GBBH, and trained directly under Draculino. Thiago was called "Roylerzinho" because he looked like Royler Gracie.
Thiago loved to compete and was good at it, but his main quality was not being a great Jiu-Jitsu player. It was, instead, his kind and generous nature. "Thiago was one of the nicest, most helpful, loyal, and positive people ever to have stepped foot on this Earth," Draculino says, "His smile was so true and genuine that it brought joy to all around him."
Thiago moved to New York with Rafael Sapo. They were training and having fun, but Thiago soon ran out of money. Draculino invited him to stay at his house in Houston. "Thiago accepted right away, but said it would only be for a little while," Draculino says, "He ended up connecting with us so well my family wouldn't let him go! He learned English fast and began working at my school, Gracie Barra Texas."
But Thiago began to sound different. His voice became nasally and he complained of a plugged nose and sore throat. "We thought the humidity in Houston was the problem," Draculino says, "Doctors thought it was allergies or a sinus infection. He took medicine and antibiotics and felt a little better. At the same time, we applied for his work visa and he got it fast, but due to a formality, he had to go back to Brazil to get his passport stamped before he could come back to the U.S."
Draculino told Thiago to see an ear, nose and throat specialist while he was in Brazil. "The doctor checked him out and saw that there was something wrong," Draculino says, "He performed surgery and removed a tumor. They discovered it was Burkitt's Lymphoma, which is a very rare, aggressive, and fast moving cancer."
Thiago was admitted to the hospital and began treatment immediately. The first chemo session yielded good results and everyone was happy and excited, but after the thirdsession, the tumor kept growing. "It was out of control and nothing would reduce its size or strength," Draculino says. Thiago became so weak; he was unable to endure another surgery. He was in the hospital for more than four months. Draculino gave Thiago his black belt on December 20, 2010 in his hospital bed. He had been a brown belt for two and a half years. "I didn't give it to him because of his condition, but because it was more than well deserved," Draculino says.
At the end of his life, Thiago was in so much pain he passed out many times. "Morphine didn't even help," Draculino says, "He couldn't breath, eat or drink water. He was fed and hydrated through his veins, but he never lost the smile on his face nor his warrior spirit." Draculino sat with Thiago at the hospital two days before he died and said he thought to himself, 'Why is all of this happening to such a great human being?' But it's not for us to question God's will. Now I know Thiago is pain free, and in a better place resting."
Thiago passed away on December 30, 2010 at the tender age of 26, after six months of battling the cancer that claimed him. Draculino says Thiago was a great father, Jiu-Jitsu fighter, friend, "And the fiercest warrior I've ever met. Thiago changed everyone's lives for the better." He leaves behind a son, Iago, and a sister, Mariana, along with his father and mother. Draculino says Thiago's biggest angel was his girlfriend, Katherine Osteen, who left family, work, and college behind in Houston to move to Brazil to be by his side every day at the hospital. Draculino says, "Thiago is lost, but never forgotten."
—
Our 2011 campaign will support the Leukemia & Lymphoma Society. Please consider showing your support by donating today.